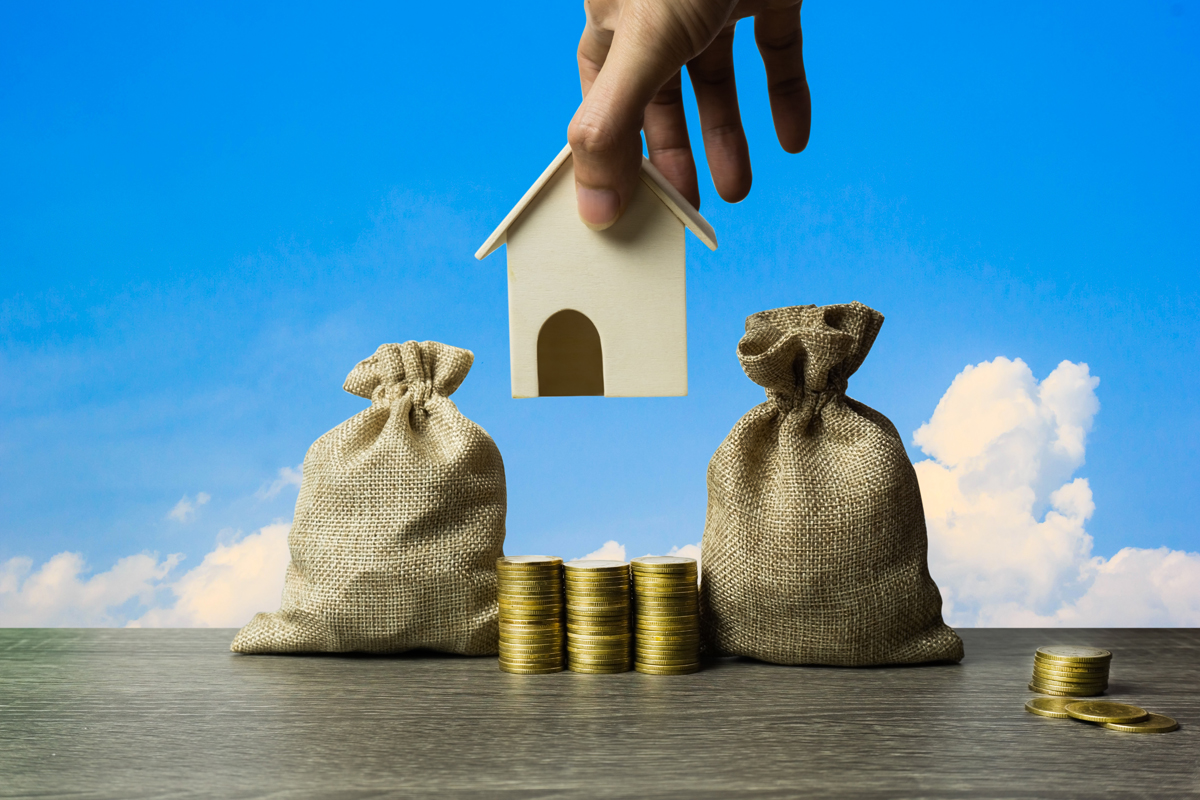 If you're searching for hard money lenders to get involved with real estate investments in Arizona, Brad Loans can help!  When it comes to creating wealth, real estate investments are a good option for many investors, as well as being effective for adding diversity to your portfolio. While real estate crowdfunding or REITs (real estate investment trusts) let you to invest more passively, there are a lot of investors that prefer to own the property directly. If parting with a large sum of money upfront makes you uncomfortable, then a hard money loan may be the way to go. Although these types of loans give you advantages over regular financing, there are some potential drawbacks that you should be aware of.
Hard money lenders work primarily with real estate investors and provide capital for renovating and purchasing properties. They have a well-rounded understanding of the unique needs of the investor and because of this, they work much differently than the typical mortgage lender.
How Does A Hard Money Loan Work?
A bridge loan or hard money loan is a tool for short term lending which is used by real estate investors for financing investment projects. It is quite common for bridge loans to be used by real estate developers or house flippers that have a goal of developing or renovating properties than selling them for profit. Private lenders will issue hard money loans, instead of financial institutions like banks or credit unions.
Traditional bank loans tend to focus on the creditworthiness of the borrow, while hard money loans aren't based on solely on your credit. It is based on your ability to pay back the loan along with the merit of the real estate investment opportunity and property value to approve the loan. The lender will pay close attention to the after repair value or ARV, which is an estimate of the property value after the renovation or development has been completed.  Lenders will also take into account your plan for what needs to be done to a property, who will do it, and how it will be paid for.  The overall business plan is a larger factor in these lending situations than the credit history of the borrower.
Why Use Hard Money For Real Estate Investing?
Hard money lenders are in the business of funding real estate property investments – not the standard dream house of the homeowner. Usually, investment properties need work so they can be sold at their full value. Either through resale (the classic "Fix & Flip") or for renovating and buying a property for rental.
If a real estate investor does not have deep pockets, a hard money loan is a viable option so they do not have to pay cash for every property they buy. Although having shorter terms and higher rates, hard money borrowing is simply a game of numbers. When everything you are investing comes together for profit, a  hard money loan can be a good choice.
If you are unsure of the higher rates and lack another source of funding you may have to walk away from a great deal, so it may well be the case a hard money loan is a good choice after all.
The Top Three Reasons To Borrow Hard Money For Investment Properties
Timing: Investment real estate is understood very well by hard money lenders. They move rapidly to get applications approved and fund the renovation and property project.
Approval Criteria: When other people will not finance certain properties, hard money lenders will.
Flexibility: If something goes wrong accidentally, hard money lenders are there to help and are considerably more nimble and agile than a big institution.
What Hard Money Lenders Consider When Funding A Property
Lenders will often use a decision matrix known as "The Six C's" when they consider their options to fund a property. The goal is to minimize risk while still making money.
Lenders are looking for more than higher yields. They eat secure, safe investments that make a return on their capital and a return on investment that is solid. They need to know when they will be paid back and how. Relationship building is important to hard money lenders as they like to build repeat business with investors.
The Six C's Of Hard Money Lending
Collateral: As lenders are in the money business as opposed to the real estate business – they carefully consider the marketability, physical condition, and potential profit among others all to determine the form of equity cushion offered by the property in its loan-to-value (LTV.) They ask "What are we left with?" should the property have to be foreclosed on.
Conditions: In order to minimize risk, lenders look carefully into the conditions surrounding the area, what is the investment target area and the availability of resources, demands for the property, other property inventory and is the property for rental or resale?
Capacity: lenders need to know the borrower has the capacity and the means to carry out the terms of the loan and the proposed renovations. They will look at partnerships, experience, outcomes, existing obligations and resources of the borrower.
Capital: "No Money Down. is a misleading notion in the world of real estate investing. Lenders want you to have some skin in the game at the closing table.
Character: lenders may also look at the character of the political borrower. They look for judgments, liens, and background checks as well as derogatory public records and their criminal background.
Credit: Credit is not the most important thing when it comes to asset-based, hard money lending. Good credit can be a deciding factor though but it is combined with how good the other five

How To Get A Hard Money Loan With Bad Credit
Conventional loans are virtually impossible to get with bad credit, or no credit.  Hard money lenders look more at your ability to pay back the loan and the overall merit of the real estate purchase.  With the right down payment or collateral property people will bad credit are able to purchase the properties they want to live in, or they would like to invest in.  A major advantage of hard money lending is that homebuyers or real estate investors can get funding despite credit challenges.
It's easy to get a hard money loan and you start by simply filling out a hard money loan application.  Less financial documentation and time is needed to find out if you quality for the loan you need.
Hard Money Loan Benefits
Clearly there are limitations to convention loans offered by banks, especially for fix and flip opportunities.  They take longer and are limited by bank conducted property appraisals. Hard money loans offer huge advantages for investors and home buyers.
Much Faster Application Process: The application process requires less documentation and is conducted much more quickly.  The borrower's financial history will be looked at but more importantly if the borrower is able to produce a down payment and the project's merits.  Many loan applications can be approved and funded in as little as 7-10 days!  Compared to the month or more that conventional loans you will have a much greater chance of getting the property secured for your real estate investment project, or the home of your dreams.
Greater Fix & Flip Flexibility: Hard money lenders evaluate the feasibility of project to turn a profit based on what it will generate during the renovations or upon completion of the project when it is sold.  The condition of the property is taken into consideration but hard money lenders are not as concerned with the present value of the property as they understand that an integral element of the process is to improvement of the property.   A factor that hard money lenders value is, how quickly a real estate investment will make them back their investment, plus the interest on the loan.  Read more about: Fix And Flip Loans
Funding For Bad Credit: Whether you've just started out and don't have any established credit history or if you have had problems with your credit, hard money lenders have much more flexibility to who they make loans to.  This is a major advantage for a lot of consumers that have unavoidable credit challenges but still want to purchase a home, or want to get involved with real estate investing.
Hard Money Lenders In Phoenix, AZ
When you are searching for hard money loans near me in Phoenix, Scottsdale, Glendale, Tempe, Mesa, Chandler, or Gilbert, Arizona; Brad Loans is Arizona's most trusted direct hard money lender! We specialize in hard money loans for Fix and Flip, refinancing mortgages with bad credit, business loans secured by real estate, real estate purchases, short sales, and other endeavors with quick turnaround in the Phoenix Valley.
BradLoans.com is the most trusted direct hard money lender and private money lender in Arizona! We are the best hard money lender in Arizona with the ability to fund commercial & residential hard money loans many times within a couple of days or less. Our lending rates and fees are reasonable compared to other Arizona hard money brokers or mortgage brokers in Arizona.