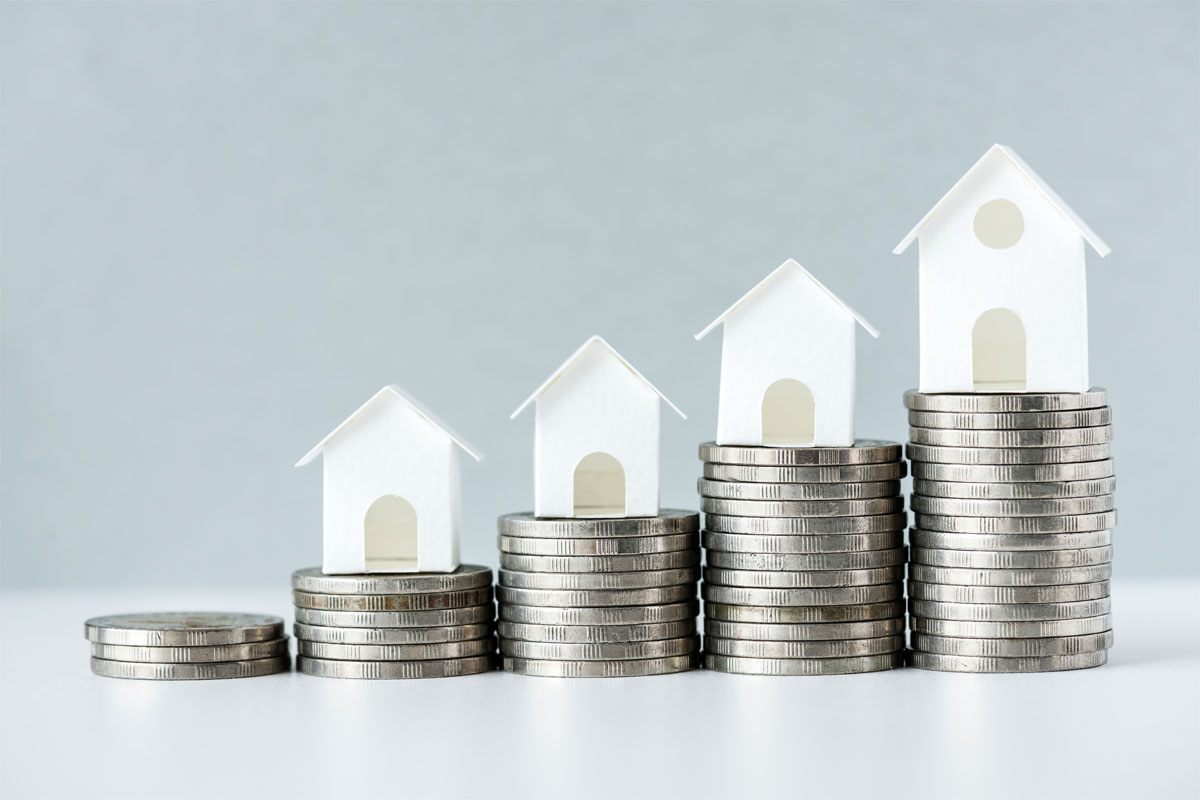 Fix and flip loans—also known as a bridge loan, swing loan, or gap financing—are short-term loans that offer you with the working capital required to meet the quick financial undertakings of your fix and flip venture. These types of loans are usually for a twelve-month term or less and can be acquired in a couple of days. Like a lot of other kinds of property loans, backing is needed for an underwriter to back the loan. So, what's interesting about bridge loans—and what makes it such a good alternative for those who are new to fix and flips—is that the backing may be the projected value of the flipped property. This may be structured in two distinctive ways: the amount based on how much you could borrow on the after repair value (ARV) or based on the loan to cost (LTC) ratio.
After Repair Value (ARV) Loans
ARV fix and flip loans are appropriate for properties that will increase considerably in value following the renovations as much as 50 to 100% on top of the purchased price. A lot of lenders cap ARV loans at between 65 and 70% of the property's estimated ARV.
Let's say the purchase price of the property is $100,000, and the renovation cost will be $50,000. The entire investment that will make this home available to market is $150,000. You have done your homework, and you've estimated you could sell the property for $200,000.
The lender will do their own research to decide if your investment estimations are accurate and your selling price is reasonable. Because their findings support your data, they agree to give you a loan that's 65% of the ARV, equaling $130,000. Meaning you only need to put up $20,000, or in this instance, 10% of the ARV, on your own. If the property sells for $200,000, you have made a $50,000 profit.
Loan to Cost (LTC) Ratio Loans
Loan to cost ratio loans are suitable for properties that, while still anticipated to make a profit when they sell, are not estimated to sell at 50 to 100% profit margin. Dependent on the market, the lender might be ready to underwrite an investment and a rehabilitation LTC loan of 75 to 80%.
For instance, you have located a property that costs $125,000 and will require $45,000 to renovate. Your research shows you will be able to sell the property for $210,000 after the repairs. The lender offers you a loan of $127,500, meaning you'll have to put up the rest of the $42,500 on your own. When you sell the renovated property for your asking price of $210,000, you'll end up with a profit of $42,500.
Bridge Loan Rates
Depending on the kind of lender, no matter if it is hard money, private money, or a financial institution, rates may range considerably. The loans terms will also differ, so it is vital that investors look around until finding a lender that is appropriate for their individual requirements.
In the end, the kind of bridge loan you decide on becomes a matter of balance—meeting your fix and flip property's requirements without exceeding your personal financial risk.
Financing For Fix and Flips
Brad Loans provides competitive financing alternatives for real estate investors interested in fix and flip projects. Get no interest on unused renovation funds, 100% financing on rehabilitation costs, and closings in in around 10 business days when applying for a Brand Loans Fix and Flip Loan.
Hard Money Lenders in Phoenix, AZ
When you are searching for hard money loans near me in Phoenix, Scottsdale, Glendale, Tempe, Mesa, Chandler, or Gilbert, Arizona; Brad Loans is Arizona's most trusted direct hard money lender!  We specialize in hard money loans for Fix and Flip, refinancing mortgages with bad credit, business loans secured by real estate, real estate purchases, short sales, and other endeavors with quick turnaround in the Phoenix Valley.
BradLoans.com is the most trusted direct hard money lender and private money lender in Arizona! We are the best hard money lender in Arizona with the ability to fund commercial & residential hard money loans many times within a couple of days or less. Our lending rates and fees are reasonable compared to other Arizona hard money brokers or mortgage brokers in Arizona.