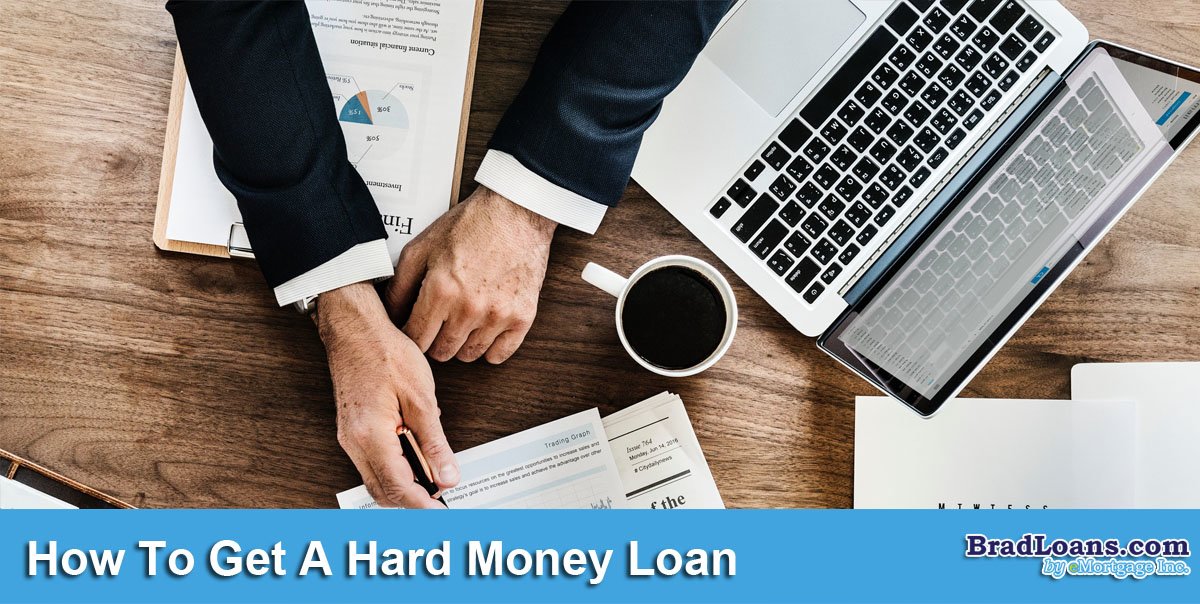 If you're searching "How To Get A Hard Money Loan" you're probably looking to finance a real estate investment project.  There are a number of ways to get funding such as private loans, conventional loans, and hard money loans. In Arizona  each of these options carry their own regulations, guidelines, and are all different.  The application process for a hard money loan vs. a conventional loan from a bank is much different, for example.
Conventional Loan Drawbacks
If this is your first real estate investment or you are a first time borrower, you may think that bank financing is the only way that people get the funding they need.  Conventional bank loans can be very slow and present a number of complications.
Pre-approval Process – Conventional bank loan applications start with a pre-approval process which is followed by requests for virtually every imaginable financial document.  They will typically request copies of your tax returns, bank statements, credit card statements, and will want to know where your down payment is coming from.  If you have money gifted to you or another investor involved in the project they will expect notarized documents attesting to the source of your down payment.
Bank Property Appraisals – Another standard practice of conventional loans is an inspection and appraisal of the property by an agent hired by the bank.  In the case of fix and flip investments banks are typically hesitant to loan based on what a property will be worth after renovations, until the renovations are done.
Lengthy Approval Process – After you have jumped the documentation and appraisal hurdles it can still a month or more until they give you the go ahead on closing the deal on the property.  This means if you have identified a prime home or investment opportunity someone else may be able to get the deal done faster and take the opportunity right out from under you.  This can be an incredibly frustrating experience for investors or potential home buyers.
Restrictive Credit Limitations – Conventional bank loans have much different standards and will not offer financing to people who have bad credit, or no credit.  If you are just starting out and don't have any credit history, or you have some history that meant bad credit you will most likely be denied a conventional loan.
Hard Money Loan Benefits
Clearly there are limitations to convention loans offered by banks, especially for fix and flip opportunities.  They take longer and are limited by bank conducted property appraisals. Hard money loans offer huge advantages for investors and home buyers.
Much Faster Application Process – The application process requires less documentation and is conducted much more quickly.  The borrower's financial history will be looked at but more importantly if the borrower is able to produce a down payment and the project's merits.  Many loan applications can be approved and funded in as little as 7-10 days!  Compared to the month or more that conventional loans you will have a much greater chance of getting the property secured for your real estate investment project, or the home of your dreams.
Greater Fix & Flip Flexibility – Hard money lenders evaluate the feasibility of project to turn a profit based on what it will generate during the renovations or upon completion of the project when it is sold.  The condition of the property is taken into consideration but hard money lenders are not as concerned with the present value of the property as they understand that an integral element of the process is to improvement of the property.   A factor that hard money lenders value is, how quickly a real estate investment will make them back their investment, plus the interest on the loan.  Read more about: Fix And Flip Loans
Funding For Bad Credit – Whether you've just started out and don't have any established credit history or if you have had problems with your credit, hard money lenders have much more flexibility to who they make loans to.  This is a major advantage for a lot of consumers that have unavoidable credit challenges but still want to purchase a home, or want to get involved with real estate investing.
How To Get A Hard Money Loan With Bad Credit
Conventional loans are virtually impossible to get with bad credit, or no credit.  Hard money lenders look more at your ability to pay back the loan and the overall merit of the real estate purchase.  With the right down payment or collateral property people will bad credit are able to purchase the properties they want to live in, or they would like to invest in.  A major advantage of hard money lending is that homebuyers or real estate investors can get funding despite credit challenges.
It's easy to get a hard money loan and you start by simply filling out a hard money loan application.  Less financial documentation and time is needed to find out if you quality for the loan you need.
How To Get A Hard Money Loan in the Phoenix Valley
If you live in the Phoenix Valley or want to invest in the real estate market in the area Brad Loans by eMortgage is your source for hard money lending.  Our team makes it easy to apply and does our best to get everyone approved for the properties they want to purchase.  We offer financing to a lot of people when banks cannot, or will not offer financing.
To get started simply click: Hard Money Loan Application
You Might Also Like: