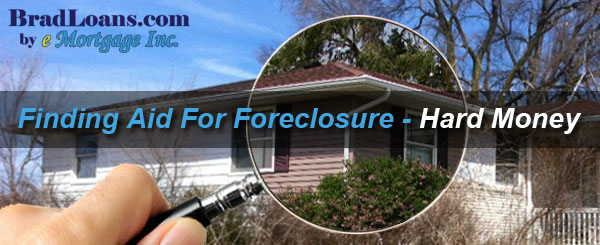 This post includes some Key Factors in investing, especially for all 'new investors'. In fact, anyone that is planning on investing using a 'Hard Money Loan' should Read This First!
Real Estate investing for the first time using a Hard Money Loan
The most important deal in your career of real estate investing is going to be that first investment. That first real estate investment, because it's that first investment you do in purchasing real estate that will open doors for you. Generally, that first investment has more of a success rate with those who use a Hard Money Loan.
Why is the first real estate investment more successful with a Hard Money Loan?
The answer is simple: New investors have trouble in getting their first loan or two, until they have established a little capital, and a Hard Money Loan is basically the only type they will be able to get until that happens. It's best to think in terms of a tourist when investing, that is to say; New investors who are about to invest in real estate needs to think in the same matter as a tourist thinks when planning to take a trip.
New investors need carefully plan all the right moves, deciding on the strategy to use, how to get the most for your money, which real estate is going to bring in the most profit for the least amount, and etc., another important factor would be what is the real estate's value on the market. Keep in mind, that it is much easier to get a Hard Money Loan in some states that it is in others.
This is partly due to the different variations of the real estate laws in each state, many of which seem to be hostile towards investing in real estate, as well as being against the process of the Hard Money Loans. Of course, with due process of the law being put in place by our very own congress, I'd say that is where the blame should be pointed.
In other words, it will help to learn of all the different states and their laws on real estate investing, knowing what's going to be there for you when doing investments in those states, and know if they are going to be available to you when investing in real estate using the Hard Money Loans.
Learn what the states are more likely to approve the Hard Money Loans, and know the hottest areas for new investors are. Don't forget to check-out how they are doing in the market, and the places you're more likely to be approved for the Hard Money Loan.
The following is a list of the states that real estate investors will have the best chance in:
Virginia
Texas
Washington
North Carolina
Oregon
Nevada
Georgia
Arizona
Colorado
The list above gives the best states for new investors. You find hot markets, loan approvals are obtained much easier for Hard Money Loans, and there are always good deals.
Many Hard Money Lenders will 'FORGET' to let you know these things:

Other Hard Money Lenders are not going to be too happy about me giving this information out, however, I just feel that by not telling this it would be the same as deceiving people. I have become quite tired of hearing how some of the Hard Money Lenders take advantage of investors, yes, new investors especially. They do this by giving them information that is not in its entirety, anything that will rush the close of a deal.
What makes it worst, is when they fail to give any information at all. For example, there are expenses incurred when making a purchase for property that is not included in the loan itself, the Hard Money Lenders doesn't mention this part up front. Lenders hardly ever will mention that there will be other fees and charges that you, the investor must come up with, and that is why this is being written on your behalf.
100% Financing, yes, there are three different types:
I have heard that most new investors thought there was only one type of loan that offered 100% financing on real estate investments, this is not true. Actually, there are three types of loans that offer 100% financing on real estate investments. You have nothing to feel awful about, it wasn't your fault the lenders held back important information such as t his. The main reason for bringing this up now is because nobody else is going to.
If you already know this, that's great, but, if you don't, listen-up; only a small majority of Hard Money Loans will cover anywhere from 60% to 75% of the value on the property to be purchased and/or the value of the property after the necessary repairs have been made.
In a case where you have stumbled upon a terrific deal, the Hard Money Lender can decide to finance it 100%. Which brings us to the first type of 100% financing.
100% Financing – Type (1):
This type covers 100% the property cost, no more, no less. However, there are other fees involved, and the do add up, and  fast. Here are some of what those fees are: Closing costs, repair costs, earnest money, escrow, insurance fees, mortgage insurance fees or title insurance, among a few others that could come up.Usually, when lenders refer to 100% financing this is the one they're referring to.
100% Financing – Type (2):

Occasionally a Hard Money Lender will finance 100% on the purchase price, plus the repair costs involved, and sometimes even the closing costs, of course, it would have to be some fantastic deal you got a hold of for this to happen. However, as the investor you would still be accountable to come up with the other fees, such as: The closing costs, earnest money, inspection fees, evaluation fees, insurances, and etc..
100% Financing – Type (3):
This one is referred to as the 'Holy Grail' of investment financing,. It does just what it says: Gives 100% financing that covers 'EVERYTHING', and I mean everything. The price of the property to be purchased, repair costs, earnest money, insurances, escrow, closing costs, 'EVERYTHING'. This will be the only financing option available that offers the investor the opportunity to land a deal without any upfront cost out of their own pocket. You'll not find this type of financing offered by many, yet, we offer it to you.
Before giving an explanation on how we can offer a true 100% financing to clients let's first explore the importance of the starting money:

You could take $1,000 dollars and turn it into $10,000.
The following is an itemized table of everything:
Common Starting Money Items
Item
Cost
Earnest Money
$500 – $1,000
Evaluation
$600
Inspection
$500
Total:
$1,600 – $2,100
 
 
These are among the most common things to be over looked during the process of a Real Estate Loan:
Repair costs
Earnest money
Insurances
Escrow
Closing costs
mortgage insurance fees
title insurance.
Home owners insurance
There are a few more of these as well…
Brad Loans – Hard Money Lender
Our mission is to always have your wishes and interests in mind, and our goal is to keep a satisfied customer by 'opening the door to their financial freedom', and so that our customers will return to us the next time they need a loan. Furthermore, we do not anticipate gain from any of customers. Our gain will come from treating our customers fairly, and in due time.
When we hold our heads up its not to look into the clouds, but because we can feel proud, and good about the way we do business. By helping you succeed the first time around, we are hoping that you will return again, and again, and even tell of your great experience to all your friends and family so they'll also come to us.
Give us a call today if you are interested in hard money loans for fix and flip, finishing construction,refinancing your mortgage, buying land, or need loans for other investment opportunities but have bad or no credit. Give Brad Loans a call today at (602) 999-9499.