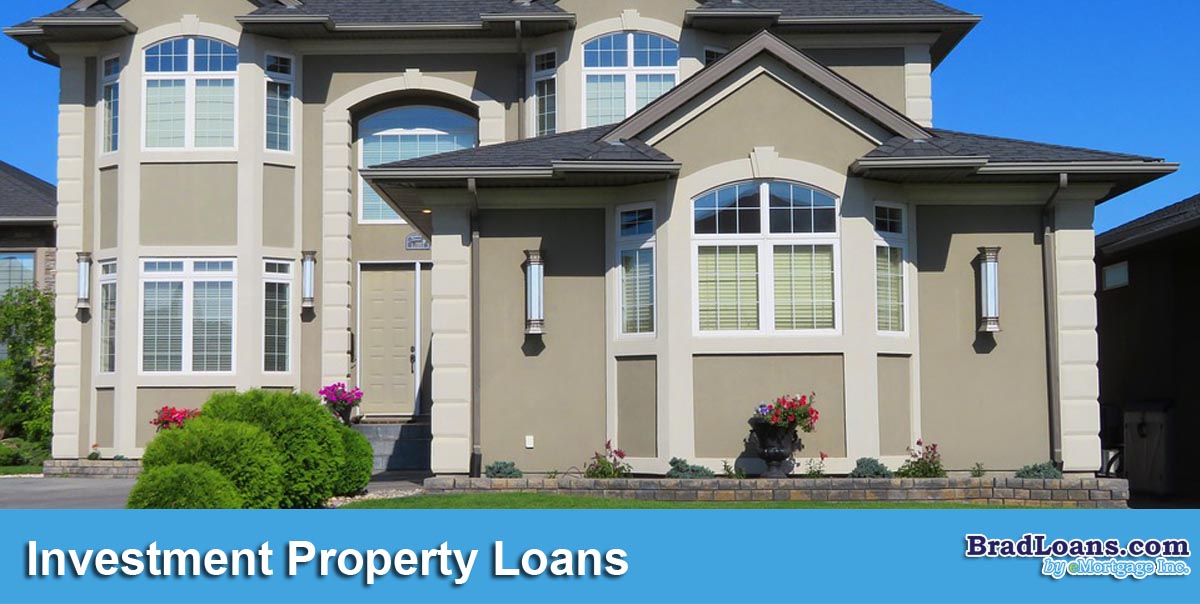 Are you searching for "Investment Property Loans Phoenix" because you've found a property you want to invest in, but don't have the capital to purchase it?  Brad Loans specializes in real estate investment projects in Arizona and can help you secure the funding needed to purchase your investment property.
What is an investment property?
Investment property is when real estate is purchased with the expressed intent of turning a profit either by renting the property, resale of the property, or both.  Investment properties can be short-term investments such as fix & flip where the property is bought, renovated, and sold for a profit, or it can be a longer term endeavor such as buying a property with the intent to rent it out.
The property you are considering buying could be single family how you're wanting to fix and flip, or it could be one you plan to rent out and then sell.  They can also be used for larger commercial rental projects.
How do you get a loan for an investment property?
Investment properties are not typically eligible for traditional loans such as the VA Loan or FHA program.  This means that traditional or conventional loans from banks are much more challenging to secure.  Mortgage insurance is typically not offered for investment properties and many traditional banks require 20% on the purchase of an investment property.
The best way to get a long for your investment property for many people is a hard money loan.  Investment property hard money loans are easier to get and don't require borrowers to jump through the hoops conventional lenders do.  Hard money lenders in Arizona don't require the same credit requirements and value the merit of the real estate investment more heavily.
Hard money loan advantages for investment properties
There are a number of great advantages for property investors to use hard money to get the funding they need.  The process is much faster than banks, so you won't miss an opportunity sitting on your hands.  They value the merit of the investment and can overlook past credit challenges.  Down payments are also lower or not needed if you have cross collateral to put up against the loan.
Bad credit or no credit accepted
Much faster process to get the money you need
More simple application process with less paperwork
Lower down payments than traditional banks
No down payment with cross collateral
Hard money lenders will happily work with fix & flips
Longer term investments also possible and accepted
Clearly for investment property lending hard money lenders offer borrowers valuable advantages.  It is less complex, much faster, and easier for your average resident of Arizona to get a hard money loan than a traditional bank loan.  Read more about how to quality for a hard money investment property loan.
Get your investment property loan
If you have found a property you want to invest in but don't have the capital to buy it, a hard money loan can help you get the job done.  Don't waste time trying to convince your traditional bank to accept your application while they examine every element of your credit report and require an enormous down payment.  Get the money you need to get the property before other property investors can pull opportunities out from under you.  Click to apply for a hard money investment property loan through our hard money lending program, please click here.
Summary
Service Type
Property Investment Loans
Provider Name
Brad Loans
,
7522 E McDonald Dr.
,
Scottsdale
,
Arizona
-
85250
,
Telephone No.480-948-0880
Area
Description
Brad Loans offers property investment loans to Phoenix Valley real estate investors.