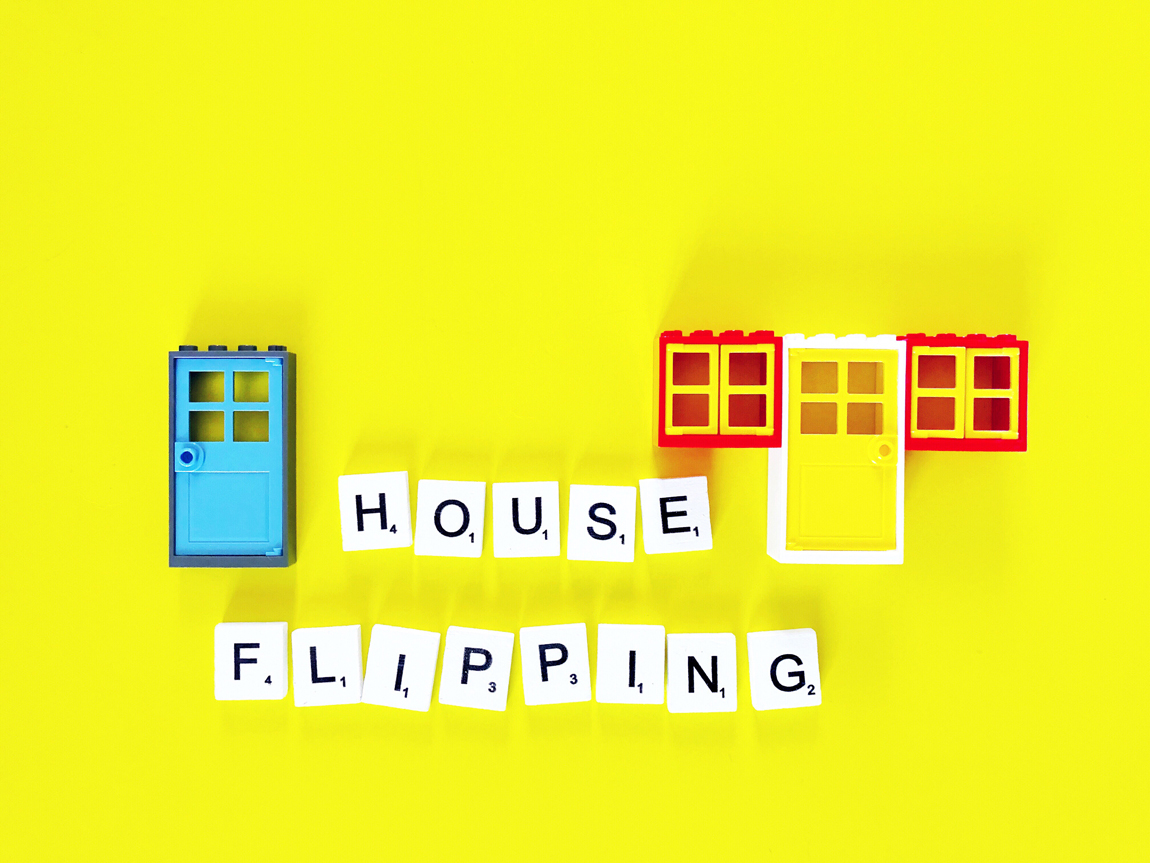 Are you looking to flip a house for the first time? Use our 10 essential tips below!
Tip 1. Make Sure You Have Enough Cash
Generally, you will need about 25% of the home's value for a down payment. Of course, you won't know how much you'll need until you find the right property, but make sure to have a bit of cash-on-hand at the start. The suggestion is to see how much money you have right now, multiply it by four, then calculate where that puts your price range. Do you have enough money to make a profit after flipping a home in your area?
Tip 2. Find Discounted Properties
Do not scroll through the traditional real estate listings. Instead, look for people who want to buy a livable home at market value. Focus your search through wholesalers, foreclosure listings and auctions. Most experienced house flippers market their services directly to sellers in an effort to get early insights on potential deals.
Tip 3. Get A Professional Home Inspection
You are trying to save money up front to maximize your profits, but do not skip the inspection. Every house flipper has experienced unforeseen issues that eat away at profits. Always make sure to have the home inspection done by a professional.
Tip 4. Know The Surrounding Area
It's all about location in the house flipping world. You need to ensure the neighborhood matches your target audience before selling. Do not renovate a home for a family if the neighborhood is unsafe. The good news is you can learn a lot about neighborhoods with some online research or by talking to a local real estate agent.
Tip 5. Hire Trusted Contractors
Most house flippers do a lot of repairs and upgrades themselves, but everyone will need to call for help from time to time. Before even attempting to flip your first home, start building a strong network of trusted contractors. Ask for referrals or contact some professionals to start. Most contractors are happy to help with flips.
Tip 6. Double Check The Numbers
Before making an offer, run these numbers one more time:
Price of the property.
Estimate cost of repairs, upgrades and landscaping.
Real estate fees, insurance and closing costs.
Utility costs while you own the home.
A good guideline to use is the 70% rule, which says the investor should pay the after repair value (ARV), minus the cost of repairs. It's not always possible to stay true to the 70% rule, but it is a good mindset to have going into this process.
Tip 7. Stay In Your Comfort Zone
If this happens to be your first flip, the advice is to not go overboard. Stay in your comfort zone and budget when it comes to costs, repairs, house size, etc. Start by flipping a smaller home with good potential value. The bigger the home, the greater the risk.
Tip 8. Contact Professionals For Help
Yes, you may want to do the entire flip yourself, but there will likely come a time when that is no longer possible. If you end up getting over your head, it's time to call for professional help. Professional help will end up being cheaper over time, as this will likely prevent any future issues.
Tip 9. Finish The Flip On Time
Try to keep the budget in one hand and the schedule in the other. Maximizing profit generally means completing the renovations within a couple months. Detail a plan to finish the project in two months, while expecting the first few flips to take up to three months. The more time you take performing repairs, the higher the holding costs become.
Tip 10. Price The House Realistically
You did a lot of work to turn this house around, but start by pricing it realistically based on the surrounding market. An unrealistic listing price will simply mean the home stays on the market for a longer amount of time.
Extra Tips
You need a good exit strategy and work out what you are going to pay for it and what you are going to do with the house once you have renovated it. A good plan is to purchase the house, have a contractor fix what needs repairing or renovating and then sell it.
You have to source the money for the property purchase. www.bradloans.com can help.
Work out the cost of your investment and for how long you will have to borrow money. If a house in your area on average takes 6 months to sell, go for 9 months.
Discover as early as you can how much repairing and updating the house will cost. A contractor can help here. Take notes on everything they say regarding costs.
Get ready to start as soon as the house has closed so time is not wasted
Make sure the house is well staged and clean before display.
Be open to negotiation. Sometimes it is best to barter on something relatively insignificant to secure the deal giving the buyer the feeling they got a deal.
Understand your holding costs. Every day the house does not sell is another day eating away at your profit.
Be prepared to make concessions to close the deal, especially if it is costing you money or being dragged out.
Follow up the title company to make sure everything is progressing in a timely manner.
Remember to cancel the utilities.
Once the process is over sit down and work out what went well and what needs improvement next time you flip a house.

Hard Money Lenders in Phoenix, AZ
When you are searching for hard money loans near me in Phoenix, Scottsdale, Glendale, Tempe, Mesa, Chandler, or Gilbert, Arizona; Brad Loans is Arizona's most trusted direct hard money lender! We specialize in hard money loans for Fix and Flip, refinancing mortgages with bad credit, business loans secured by real estate, real estate purchases, short sales, and other endeavors with quick turnaround in the Phoenix Valley.
BradLoans.com is the most trusted direct hard money lender and private money lender in Arizona! We are the best hard money lender in Arizona with the ability to fund commercial & residential hard money loans many times within a couple of days or less. Our lending rates and fees are reasonable compared to other Arizona hard money brokers or mortgage brokers in Arizona.